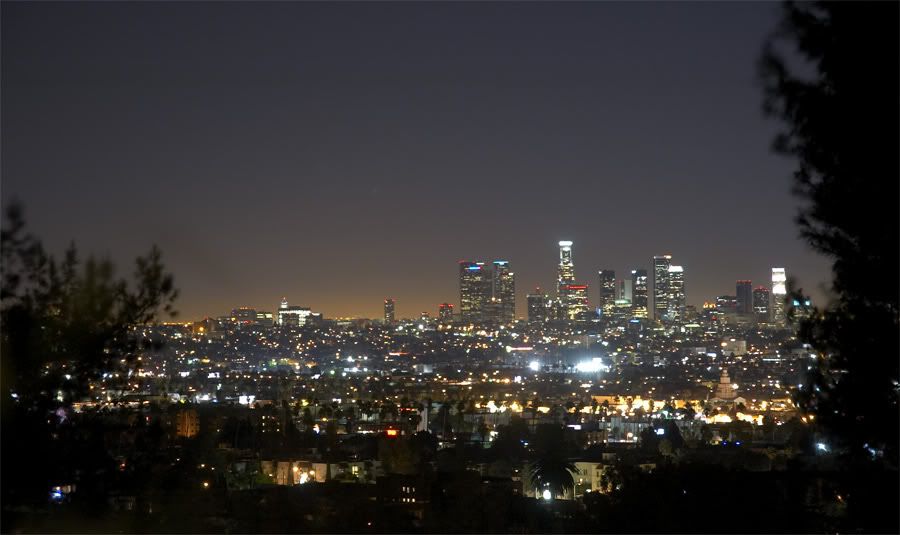 Not only is it Friday, but it's the start of my vacation. In a couple of days, I'll hop a flight to Vegas then pick up the rental Miata I've reserved and Jayne and I will drive it through the desert to that land of enchantment -- Los Angeles.
As astute readers of this little experiment of mine will know, L.A. is my former home and the birthplace of my rather nasty brush with life's seedy underbelly. Suffice to say, it now holds nothing more threatening than the possibility of tripping over a coked-up Lindsay Lohan, but I run that same risk here in New York.
I'm looking forward to living it up on the West Coast for a week or so, relaxing by the pool at the Standard in Hollywood, seeing friends, enjoying every second of the perfect weather, etc. L.A.'s the kind of place I can only take for a few days at a time, which is why vacationing there always works out so nicely.
In honor of my cross-country jaunt -- here's Wired All Wrong's
Lost Angeles
.
While I'm at it, I'll throw in a couple of songs which consistently remind me of L.A.
Deftones'
Change (In the House of Flies)
.
And, Paul Oakenfold's
Ready Steady Go
.