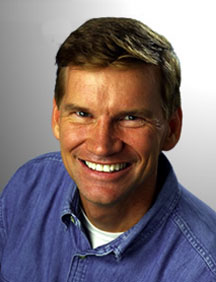 I don't even know where to begin with the fact that the Reverend Ted Haggard -- mega-church leader, President of the National Association of Evangelicals, fire-and-brimstone indoctrinator of children at
Jesus Camp
, and personal friend to President Bush -- is now accused of carrying on a three-year affair with a gay male escort which included the regular use of methamphetamine.
Or that Haggard has, at the very least, admitted to hiring the escort for a massage and indeed buying meth from him.
So I won't.
All I can say is this:
Maybe there is a God after all -- and as it turns out, he is, in fact, infinitely just.